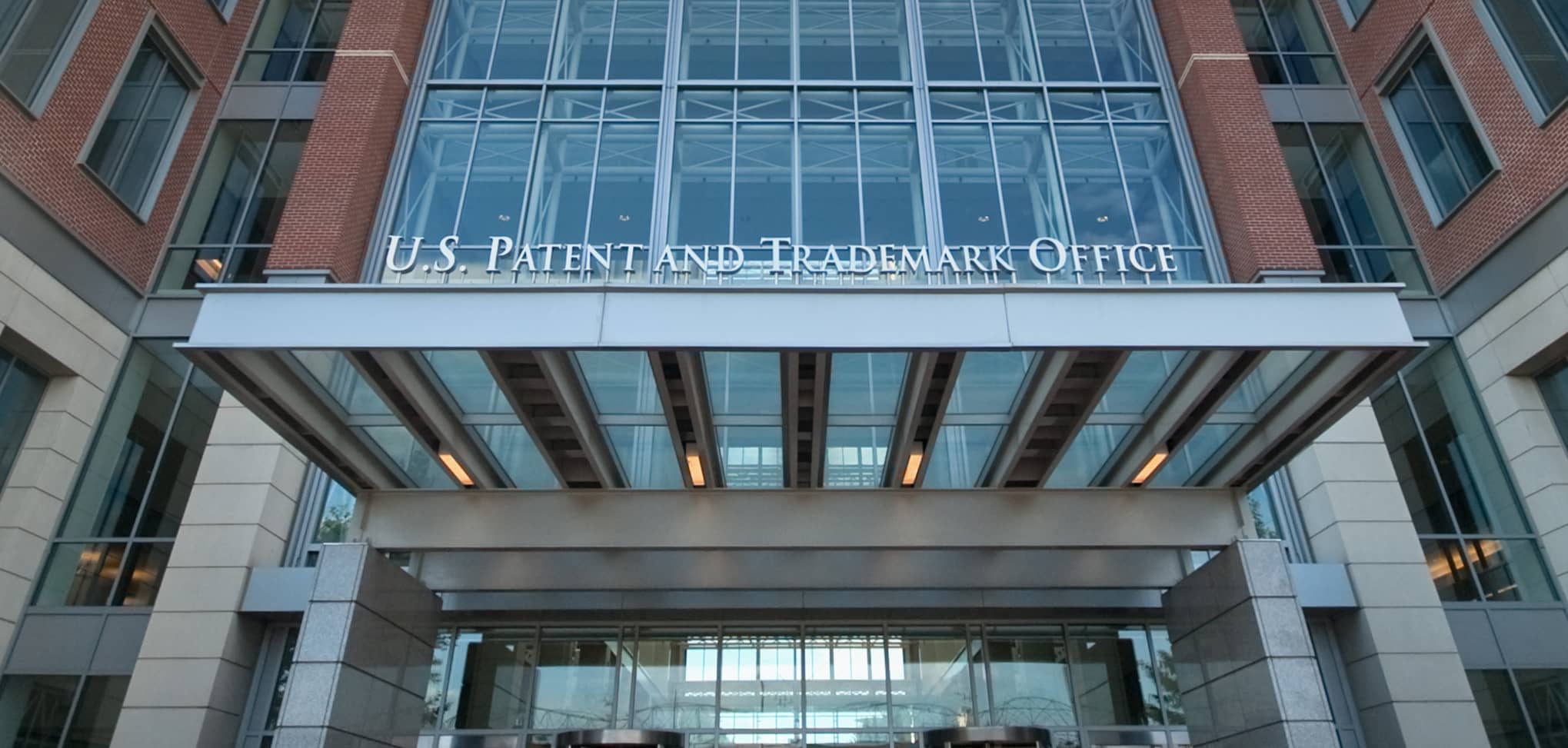 PTAB Proceedings Overview
Oblon's post-grant practitioners are some of the most experienced and sought after in the country. Our history of successfully navigating contested U. S. Patent and Trademark Office (USPTO) proceedings spans more than 30 years, starting in the early days of patent interference and patent reexamination. Oblon has been counsel in countless contested proceedings before the USPTO, and the group routinely recovers patent portfolios made subject to post-grant disputes as a result of high-profile, concurrent litigation valued at hundreds of millions of dollars.
Although post-grant proceedings such as reexamination have always been an important strategic alternative to litigation, the America Invents Act (AIA) has expanded the U. S. system of post-grant proceedings to include Post-Grant Review (PGR), Inter Partes Review (IPR), Covered Business method (CBM) challenges, supplemental examination and derivation procedures. The introduction of these new proceedings has provided companies with several additional pathways for challenging the validity of important U. S. patents. Challenges before the USPTO's Patent Trial & Appeal Board (PTAB) are becoming increasingly commonplace in high-value patent disputes. Since the introduction of the AIA, Oblon has been counsel in well over 200 AIA trial proceedings.
OBLON'S POST- GRANT GROUP IS ALSO ONE OF THE MOST HIGHLY DECORATED IN THE INDUSTRY- SEE OUR ACCOLADES HERE
The America Invents Act- A Shifting Landscape
The new AIA patent challenge mechanisms demand an insight and experience to USPTO practice that is unique to Oblon. IPR has become a particularly critical tool for targets of abusive patent litigation practices. This is because IPR offers the distinct advantage of a final USPTO decision on patentability within one year of institution. This speed, and the more liberal standard applied by the PTAB to cancel patent claims has proved to be an attractive alternative to the costly and arduous litigation procedures of traditional courts.
IPR is an administrative trial proceeding conducted exclusively before Administrative Patent Judges of the PTAB. The proceeding is initiated upon filing of a petition challenging at least one claim of a subject patent. Prior to consideration by the PTAB, the patentee may respond to the petition. The period from the time of petition filing to the PTAB Trial Order defines the "Preliminary Proceeding." Once trial is ordered, which is the case in almost all such filings, the PTAB has 12 months to conclude the proceeding and to issue a written decision. The trial framework of IPR, PGR and CBM are shown below.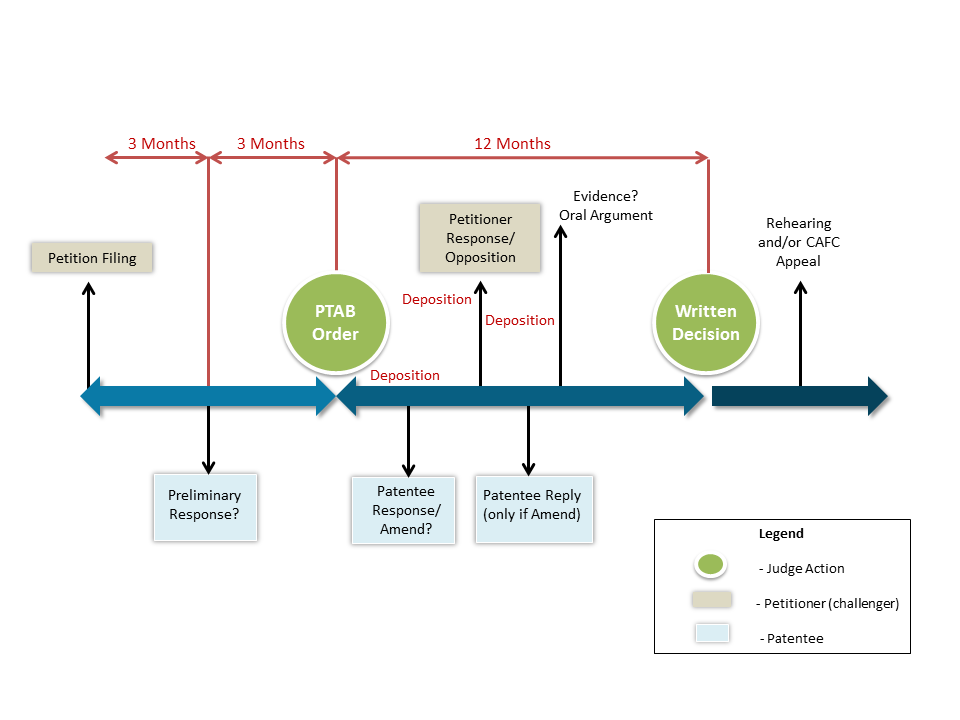 Strategic Use of Post-Grant Proceedings as a Litigation Tool
Working collaboratively with Oblon's litigators, as well as outside counsel, our Post-Grant team is also skilled at addressing the challenges faced in post-grant cases that often arise concurrently with litigation. Our practitioners develop strategies that often result in stayed litigation pending resolution of the PTAB proceedings, decreased damage exposure, and improved claim construction and non-infringement postures, as well as improvement of the overall settlement and dispute resolution prospects.